The BBQ using firewood
So much better than cooking with gas!
Once you've tried barbequing with our dry New Zealand hardwood, you'll never go back to operating a gas BBQ. Hot coals from firewoods such as Ti-tree (Tea tree), Pohutukawa and Puriri deliver immense heat and infuse the food with desirable smoky summer flavours.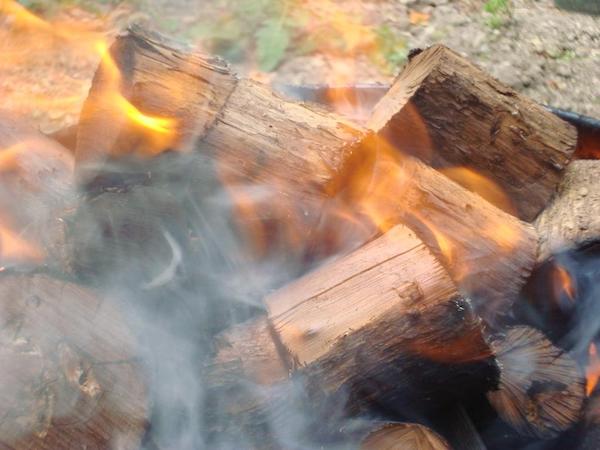 Auckland Firewood's Chris O'Donoghue uses all of these firewoods in his own Weber Kettle grill, and offers the following advice…
First, pile on the wood and light an inferno. Small pieces of split Ti-tree, Pohutukawa and Puriri can convert into hot coals in as little as 25-30 minutes.
Don't over-prod the glowing coals. New Zealand hardwoods produce small coals that can drop through the lower airflow grate.
Once the flame has gone and the firewood has reduced down to coals, push any rogue pieces of flaming wood to the side of the grill – and get busy cooking!
Chris finds the initial temperature too hot for cooking meats and fish, so he char-grills his vegetables first, while the coals are glowing at their hottest. Once the heat has backed off a little, on go the meats and fish.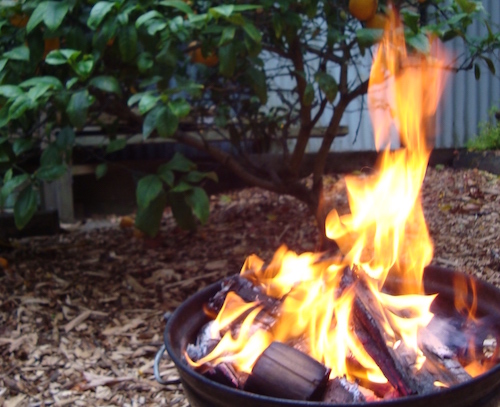 A single Ti-tree fire provides Chris with a cooking time of approximately one-and-a-half hours.
A single charcoal fire using our large lump-wood Vitex offers a cooking time of approximately two-and-a-half hours.
Think Fire Safe! Check with your local council or fire service to make sure that a fire ban doesn't apply to your area during the dry summer months.
Cooking on the Braai
Customers from Auckland's South African community often comment on how well our New Zealand hardwoods burn on their Braai.
Some of our firewoods have similar properties to the South African Rooikrans. Puriri is a great substitute, producing hot coals that retain their cooking heat over long periods.
Fred's Fine Foods (http://www.fredsfinefoods.co.nz) recommends our firewood for cooking chops and wors on the Braai. Fred's stocks the best traditional Boerewors, Spek Wors, Snoek, Droewors and Biltong.