Is your firewood dry?
Yes. All firewood sold by us is guaranteed dry.
Do you deliver firewood?
No. We only sell bagged firewood that is collected from our Grey Lynn yard.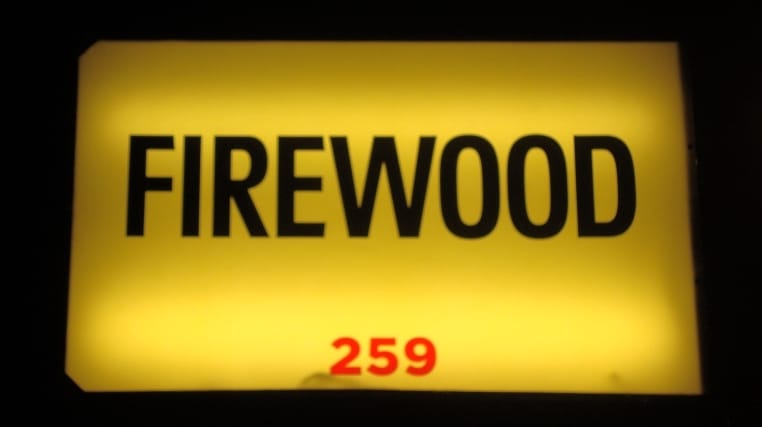 How does the price of bulk firewood compare to bagged wood?
Purchasing bagged firewood is always more expensive than bulk firewood. But be careful and make the correct comparison. Most firewood delivered to Auckland households is sold as hot-mix. Hot-mix contains a limited amount of hardwood, mixed with Pine. Our hardwood and semi hardwood bags are never mixed with Pine.
How many bags equal a cubic metre?
Approximately 16 bags of firewood equals a cubic metre (not sold as an equivalent measure).
Is it small enough to fit through the door of my small log burner or pot belly? What is the finished size of your firewood?
The cut length of the wood is approximately 250mm with a 40mm tolerance. Most bags of heating wood have two to three large pieces of firewood in the base of each bag, medium sized pieces throughout the middle section of the bag, and a few small nogs added to the top of each bag.
Does Gum spit?
Yes. Gum (Eucalyptus) trees produce Kino, which occurs as a reddish fluid when the tree is growing. Not all pieces of Gum contain Kino. We believe that our Gum will spit less than either Pine or Macrocarpa (Cypress).
I can't light the fire using hardwood?
Use a generous quantity of kindling and the small pieces of firewood found on the top of our bag. All our firewood is guaranteed dry. If you cant light the fire the most common reason is not using or not having a significant quantity of smaller pieces of firewood. If you're still having ignition problems please talk to our staff, we are likely to recommend giving our Boom-sticks a try.